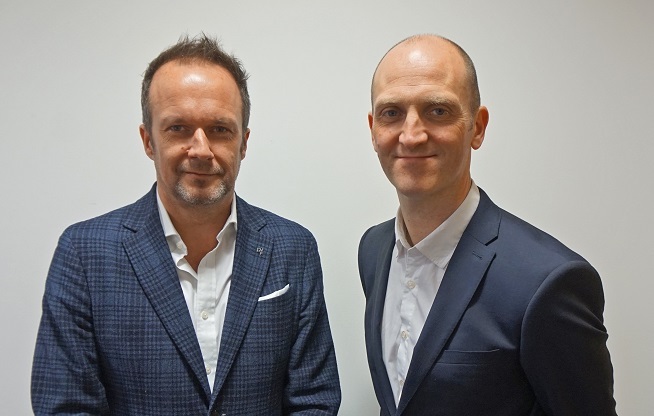 Manchester-based ResponseTap – Europe's leading call intelligence specialist – is preparing for its next phase of growth with two senior hires.
David Hutton has been appointed as Chief Revenue Officer. A specialist in the strategic expansion of tech companies throughout the UK, he joins from neighbouring Manchester firm ANS Group. He helped progress this cloud infrastructure business from a £5m turnover company to one posting £50m revenue five years later. Before that he achieved equally significant business development success in sales director roles at Logicalis and Notability Solutions.
Heading up a 20-strong sales team that looks set to double in size over the next 12 months, David will now be responsible for enterprise sales to blue-chip companies. During this period of accelerated growth, he will also take charge of the continued engagement of existing clients and the nurturing of strategic relationships with partner agencies.
David's appointment coincides with the recruitment of Head of Marketing Nick Ashmore. Having kick-started his career with advertising agencies in London, Nick now has 20 years' industry experience. This includes more than eight years as Vice President of Marketing at Monitise, where, responsible for lead generation and brand strategy, he helped grow the business from a tech start-up to a global leader in the mobile payments sector.
His primary focus in this new role will be expanding ResponseTap's brand narrative, building out the proposition to support growth in the UK and US markets, and launching the call intelligence product to untapped target markets.
Commenting on the hires, ResponseTap's CTO Richard Hamnett said: "We have a clearly defined product roadmap that will see our call intelligence software further evolve over the coming year. The recruitment of David and Nick is therefore perfectly timed. We're embarking on the next phase of our journey when I project our customer base will rise significantly, with a focus on the acquisition of larger key accounts too. It's crucial that we have the right people in place to support this advancement."
With 2,000 clients and counting, ResponseTap continues to be run by its two founders Richard and CEO Ross Fobian, and has investments from Eden Ventures, Beringea and Enterprise Ventures. Founded in 2008, the 85-strong company has grown to become the UK's most renowned supplier within the call analytics tech space, attributing millions of phone calls to online, offline and mobile marketing campaigns each month.