From calling into your local high street broker, to browsing on your mobile, the ways in which people buy insurance have changed beyond recognition in the past 30 years.  
We recently interviewed Ravenhall Risk Solutions' Neil Grimshaw for the latest insights on this rapidly changing industry. Giant red phones and chatbots feature, along with the fact that good, old-fashioned conversations are still the most important aspect to any insurance company's pitch.
 Listen to the podcast above and read our key takeaways below.
THE PHONE = THE MOST IMPORTANT TOOL AT HAND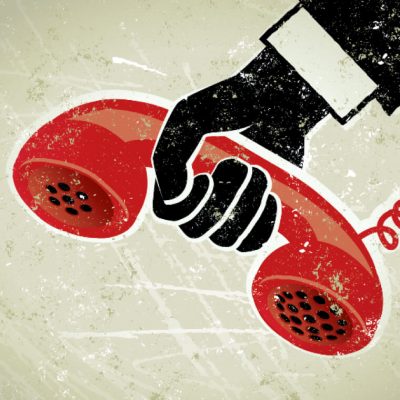 The use of the phone has changed people's buying habits of insurance over the past 30 years. In fact, the phone became synonymous with the insurance sector in the UK in the 80s and 90s (giant red phone logo anyone?). This created a direct distribution channel, with call centres, for the sale of insurance and was revolutionary at the time as customers became less dependant on the physical distribution channel brokers could offer. This development forced brokers to adapt their business models and consider their position in the market.
TRUST IS VITAL
Buying insurance is the purchase of a relatively complex contract. There's a commoditization of home and motor insurance now, and despite the perception of similarity, these products are all in fact very different. Brokers can provide advice to clients; trusting that advice is vital so that this service can add real value to its customers. So how can brokers really build trust in this space?
CONVERSATIONS
Picking up the phone and speaking to clients, or visiting them to talk face-to-face, adds a layer of trust that is almost impossible to replicate via other mediums. This personable interaction also contributes to the service expectations of Ravenhall's clients and enhances their overall experience.  People are insuring the biggest purchases they will ever make- whether that's a business, a house or a holiday- so they need to have total confidence in the product they're buying. This is where a trusted professional advisor comes in, but new technology also plays a role in this.
BOT TAKEOVER?
Would Neil trust a bot to buy insurance for him? On this he doesn't answer! But he does say he currently uses live chat and chatbots when dealing with insurance companies, but not so much with customers directly. He anticipates that this technology will, in the short-term at least, be a complementing facility to the current service provisions they offer and will ultimately supplement the direct contact they have with their clients.
As with most sectors, technology has revolutionized the world of insurance. From a manual, lengthy process to create quotes, to digitized processes that reduce time and deliver almost instant analyses of quotations, what happens next will not only be driven by tech capabilities but also customer expectations. But one thing is *probably* for sure, conversations will always be the defining factor to achieve the highest returns for insurers, but also to provide the most valuable customer service possible.