The travel industry has seen major changes in consumer buying habits over the last decade. Traditionally, booking a break meant hitting the local high street, browsing offers in shop windows then popping in for a chat with a travel agent.
Today, most of each buyer's research and consideration is done online, from searching for offers and clicking on Google ads to reading reviews on TripAdvisor. One thing hasn't changed though. Customers often still want to speak to a real person before they book, particularly if they are spending a substantial amount of money on their trip. However, with fewer high street travel agents out there, customers are now relying on call center services which, if you're a marketer in the travel industry, is where call tracking comes in.
What is call tracking?
Call tracking software allows you to track each individual customer's journey before they pick up the phone to speak to your company and hopefully buy a holiday. There are three different levels of call tracking, campaign, session and visitor, plus a range of free and paid-for tools. With campaign level call tracking, your travel company uses a telephone number specifically assigned to that specific marketing campaign. You can use these call analytics to see the exact number of calls the campaign generated. Session level call tracking gives a number to each web visitor so should they make a call, you can see their specific online activity, but only if it's all completed during one visit. Visitor level call tracking gives you more granular and accurate data. It tracks each visitor over a prolonged period (at ResponseTap we use a 12-month cookie for tracking), so when they call you can see exactly which campaign, source and even keyword caught their attention. Read more about the differences in call tracking software here.
How call tracking works for the travel industry
Think about how you researched and booked your holiday this year. Bet you didn't just book the first trip you saw. Today we are a lot more conscious of who we travel with, where we stay and of course, how much we pay. That means we do far more in-depth research. We use price comparison websites, social media recommendations and visit numerous online sources before even considering making a purchase. Very few people make a spontaneous decision to book a holiday after looking at only one website. More than likely they'll visit several sites before the final decision.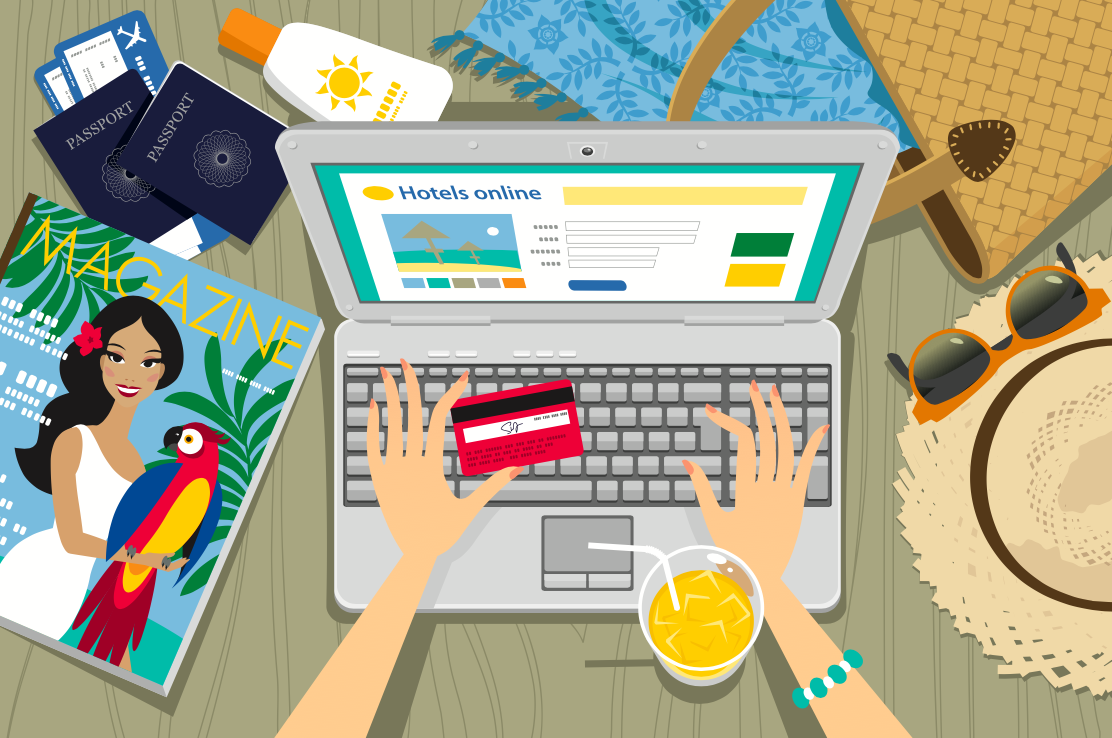 In fact, internal research from one of our biggest travel clients suggests that its average caller visits its website 4.34 times, and clicks on 7.28 webpages, before they call to book. Therefore, marketers need to know which aspects of their online activity are resulting in the best phone calls to sales team. Knowing which PPC advert first grabbed the caller's attention or the last page they visited on your website, for example, prior to picking up the phone, is invaluable and the data can help to continually improve your marketing strategy. With the insights it provides into customer behaviour you can also spend your budgets more effectively.
How ResponseTap is helping Cruise1st and Cox & Kings
Cruise1st is a leading cruise provider and a ResponseTap customer with extensive digital advertising campaigns in place. With social media and PPC, as well as a 24-hour TV channel, there are many touchpoints for customers. Yet, 90 per cent of all bookings still follow the traditional method and come via phone calls. Simon Hoe, Global Head of eCommerce and Digital at Cruise1st, said "phone calls are crucial to our customers as a cruise is a high value, measured purchase. We tend to find however that there has been a long consideration phase online, from price comparisons to reviews, and this is when our customers often come across our brand. "We use ResponseTap across all of our marketing channels, including TV, website and online press. It's fundamental that we track all of these channels. The main benefit we have seen as a business is knowing the bottom line impact. For example, we've been able to optimize our paid search activity to a very granular level, which is allowing us to compete in an extremely busy space online." Cox & Kings is the world's longest established travel company. They also use ResponseTap call tracking software and take a staggering 95 per cent of bookings via their call centers. Call tracking enables Cox & Kings to gain a true picture of the success of their online marketing activity as well as an accurate overview of the ROI. The travel industry is an extremely competitive space. Companies spending significant amounts on digital need to know what works best and if they are getting value for money. Without call tracking you could be losing money by bidding on redundant keywords. Companies like Cox & Kings and Cruise1st also benefit from ResponseTap's call tracking platform in order to track a customer journey over a 12-month period, so customers who have spent a significant amount of time considering their booking don't fall through the net. This sort of long-term tracking delivers valuable insights, such as what activity led to someone considering your company, or which particular campaign caught their attention.
Other benefits of call tracking in the travel industry
Our call tracking software fully integrates with Google Analytics so, when it comes to analysing results or looking at your overall marketing strategy, it's simple to see all the data you need in one place. Ultimately, in a world where search engine ads, remarketing and social media put various brands in front of customers every second of the day, you need to be able to compete and cut through the online noise. The travel industry is one of the most competitive out there. The larger travel companies dedicate significant spend to digital, so you're bidding for attention and keywords in one of the toughest environments. Use call tracking and you can see the full picture, show your worth and demonstrate the true value of your marketing strategy. This has been notoriously difficult to do in the past when a number of your sales are taking place offline. Watch the full Cruise1st video case study here and find out how they bridge the gap between online and offline across all marketing channels, to maximize results.